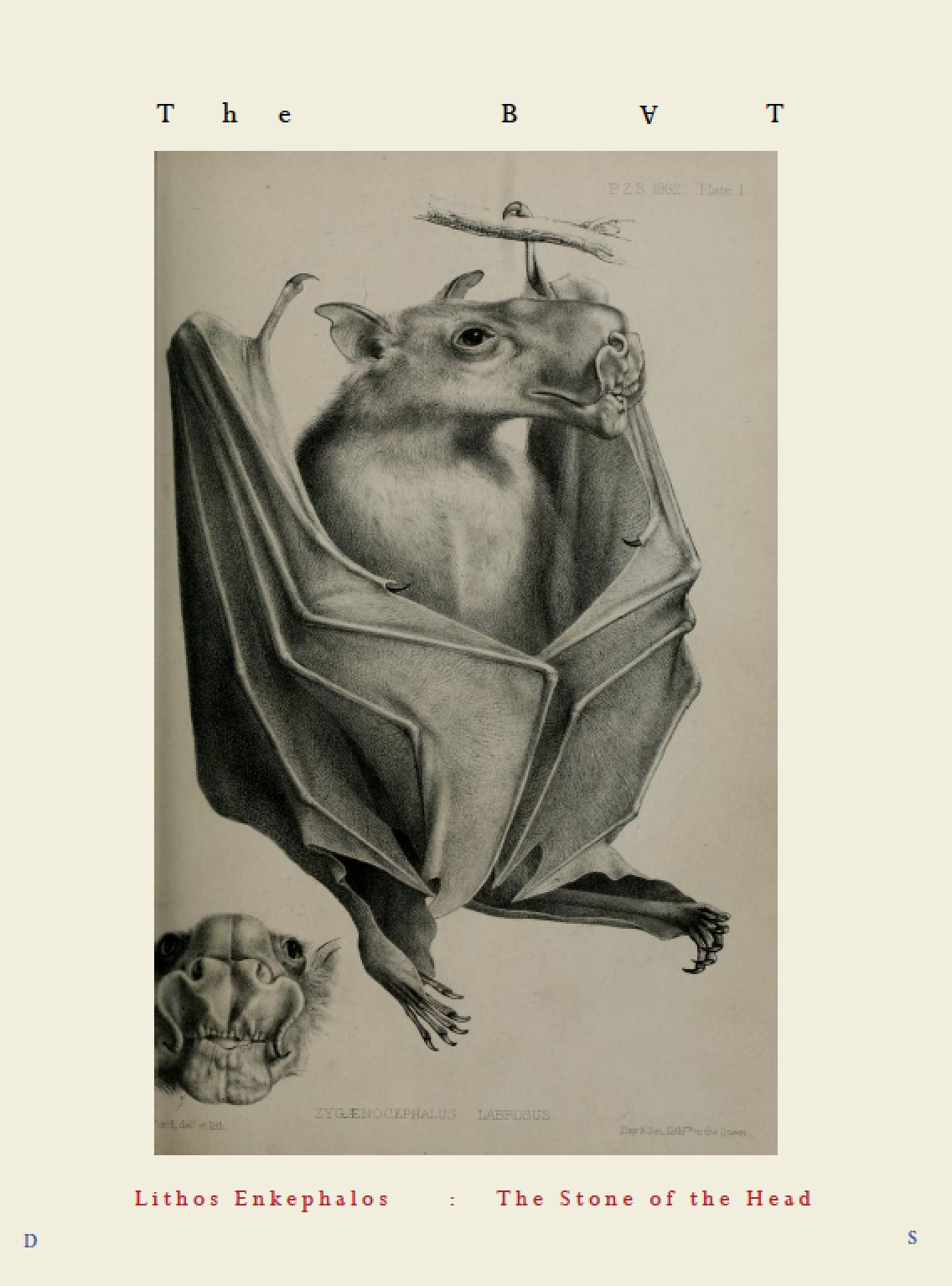 Vol. 1
Lithos Enkephalos : The Stone of the Head
The 1st installment of an annual publication of text & image, concerned with the notion that the creative act is a magical act :
contributors ranging from poets Robert Kelly & Will Alexander, essays on the philosophy of Alchemy, cosmography & artmaking, Kabbalah from scholars such as Aaron Cheak & Charles Stein, to prominent visual artists like Benjamin Björklund, Kahn & Selesnick, Aron Wiesenfeld, & a score of others !
(see contributors page for a full list)
All under the aegis of the sign of the bat: the only mammal that can fly, who in its evolving gave up its hands to have wings. Gaining access, but in tow becoming subject to the night. (The very blank of the page on which we are written?)
The bat's voice for its sight, awake in the land of sleep.